Soooo... as you can see I've somewhat neglected the blog for a while, not intentionally I must add. I've had a hectic 6 weeks including 2 Short films, a Childrens TV Pilot, an interview, 2 Screening Nights, 1 theatre shoot and about 1000miles on the clock.
Right, the project I couldn't say much about in my previous post was a shoot with the
National Film and Television School
(NFTS). Oblivion Studios worked with the NFTS on a 10minute short from acclaimed director Cathy Brady (Rough Skin) starring Tom Turgoose (This Is England) and Tom Hughes (Cemetary Junction) centralised around Hull Fair. It was a long few days but was amazing!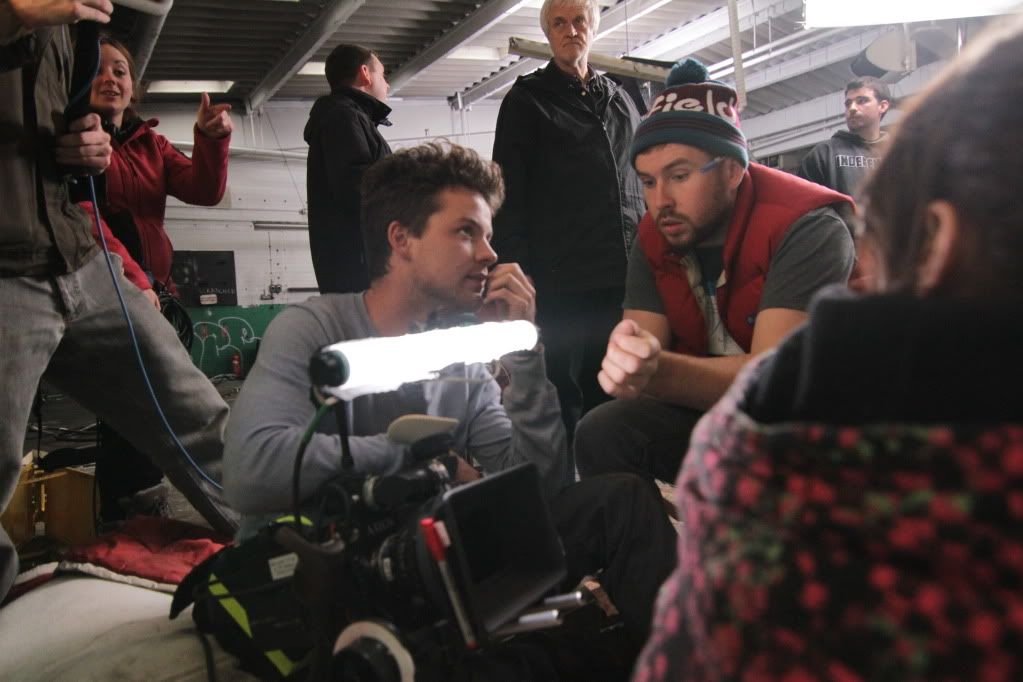 Next!! I've been working closely with Brian Harley of
Short Night Films
on several short films of late. 'The Prospects' - a Pilot for CBBC, 'Resting' - a dark comedy and 'Captain Corelli's Mandolin' - a live performance shoot for The Mercury Theatre, Colechester. Please check out the behind the scenes of 'Resting'. Props to Duncan Woodhouse for compiling it together.
and... Another short film I worked on was 'Parasite'. Directed by Lyle Jackson of
Anti/Type Films
. Parasite has had a warm welcome onto the screening/ festival scene so far. Here's to hoping this continues.
Finally... It's here! (and over on the Reels page) My latest showreel!!
NICE!! Thats everything I think!
Cheers for reading and apologies for being sooooo quiet recently :)